The Roland Public Library first opened its doors to serve the community and surrounding area in 1983.The original library was located in a 1,500 sq. ft. building located at 218 N Main and purchased by the city for a nominal amount. Much of the initial collection was acquired from the West Des Moines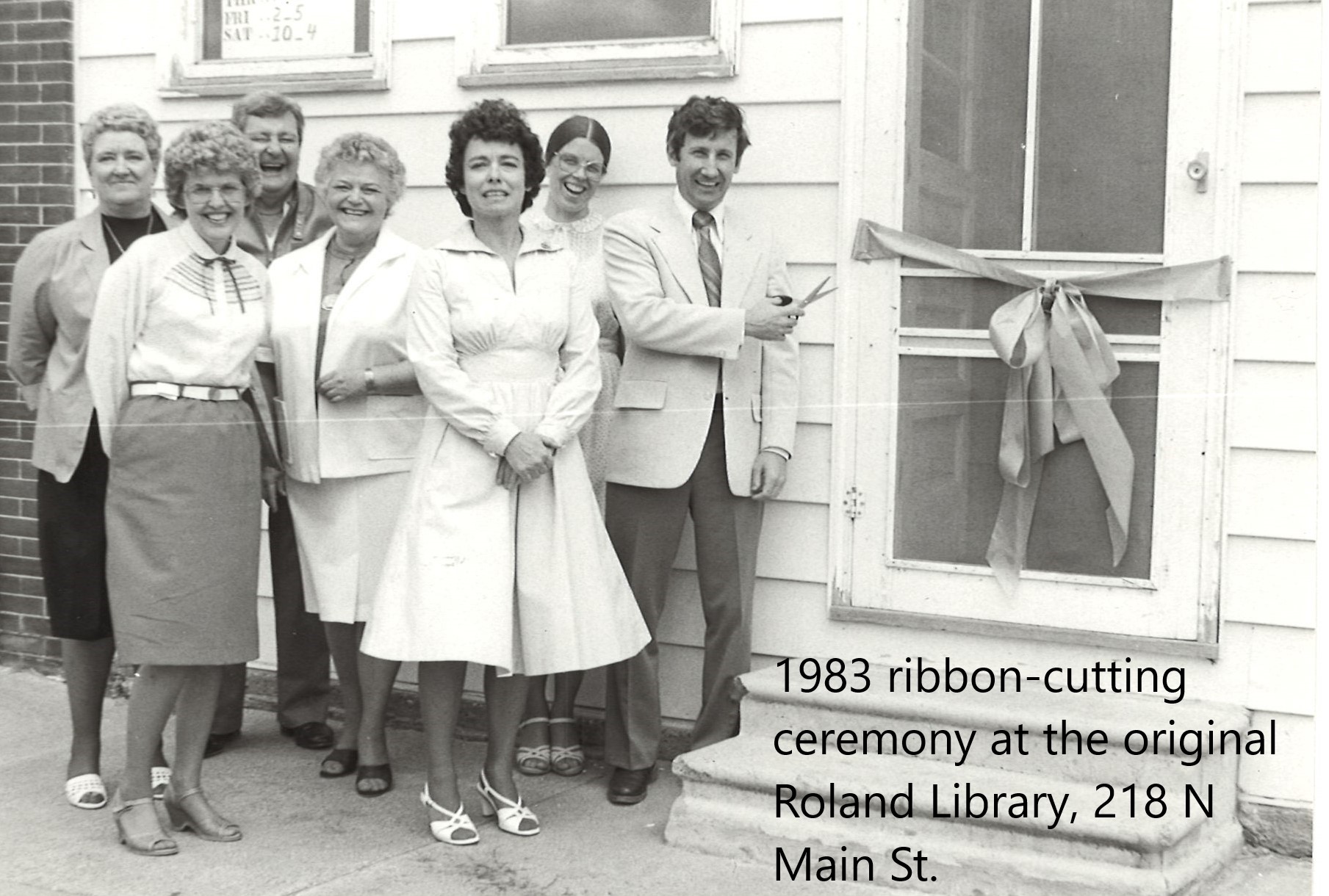 Library. The original Board of Trustees included Peg Meek, Betty Eggland, Duane Paulson, Tempest Kuykendall, Alice Gjerde, Orvis Anderson and Lynn Danielson.
While several of the city leaders serving at that time were not optimistic about the future of a library in Roland, the community proved them wrong by strongly supporting all the library's offerings, evidenced by growing circulation and programming numbers in the ensuing years.
By the late 1990s and early 2000s, the library had clearly outgrown its cramped facility, and discussion began about relocating.In 2009, the city acquired a larger building that formerly served as a hardware store on Roland's Main Street. With this opportunity, usable space immediately increased to 3,500 sq. ft. The building also included a 1,200 sq. ft. unfinished backroom addition that was renovated in 2017 and now serves as a program room.
The Roland Library currently employs a full-time library director, a part-time children's librarian/programming director, and two library clerks. The library is open 51 hours Monday thru Saturday. Along with a collection of reading materials and dvds for all ages, the library offers five public access computers, wi-fi, and an extensive program schedule. Outreach services for home delivery and early literacy programs are available, upon request.
Through its 37 year history, the Roland Library has seen many shifts in library service and how it is delivered. Programs offered by the State Library, such as the Bridges Consortium and Gale databases, have made it possible to smoothly transition into the digital age. While customers still look to the library for books and movies, it has also become a gathering spot for the community and a place to go for lifelong learning.